November 2, 2023
9 view(s)
2 min read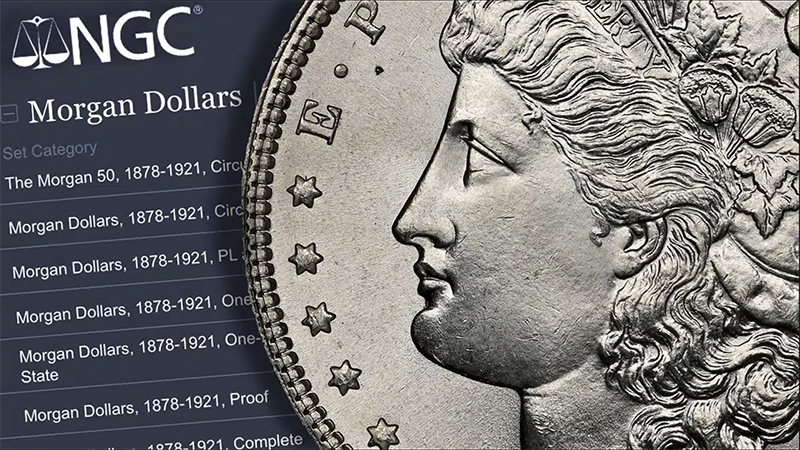 Designed to fit the budget of every collector but still offer a longterm challenge and collecting goal, The Morgan 50 Registry Set by NGC is comprised of fifty uncirculated Morgan dollars struck from 1878 to 1921. In certified MS63 grades, each coin has a retail value of between $75 and $400 USD, with most averaging under $125. These coins are affordable enough that any collector of Modern U.S. Mint material will have the ability to complete the set.
The Morgan Dollar series is a large and complex series of coins to collect, with several rare issues, many interesting varieties, and Proof versions. As coin prices continue to rise, however, the ability for beginner and intermediate collectors to complete a matching set gets harder and harder.
Nevertheless, there are ways to approach the set where completion is possible. CoinWeek's Charles Morgan teamed up with coin dealer Russ Augustin (AU Capital Management, RARCOA) to help develop this innovative new set collecting idea for the Morgan Dollar series. In selecting 50 coins, Russ and Charles focused on issues from all five Morgan dollar-producing mints, including Philadelphia, New Orleans, and the western San Francisco, Carson City, and Denver mints.
They discuss the coins of The Morgan 50 in the set in the videos in this blog.