About AU Capital Management, LLC.
It's all about the relationships…
At AU Capital Management, LLC (AUCM), it's all about the relationships we develop on the bourse floor, over the phone, and in emails and other forms of communication. Of course, the rare coins and precious metals we buy and sell are important, but personally connecting with you is where it all begins. Each and every relationship we develop is built upon superlative customer service in order to maintain our strong personal connection with you. That is what our reputation is defined by: the bonds we create between ourselves and our customers.
AUCM has a widely recognized presence at both regional and national numismatic shows where we buy and sell rare coins and precious metals. Among the professional services we offer are providing verbal and written appraisals for coin and currency collections to individuals, lawyers, banks and estates. We also assist with third-party certification. AUCM manages collections, rare coin funds and private investment accounts (please see below).
You will often find us at public numismatic auctions winning spectacular numismatic items for our clients. We also have run several successful of our own Sealed Bid Auctions. Take a look at our numerous offerings on Ebay; our feedback rating is 100%! AUCM has many years of experience shipping numismatic treasures both to domestic and international locations. Do you want to know more about our professional service? Just ask! We have many long-time customers who would be happy to provide you with either a personal reference or a formal letter of recommendation.
How AUCM Helps You!
We will walk you through every step of the way in developing and creating a meaningful coin collection or numismatic investment portfolio. This applies to either individuals or institutions. We will teach you and guide you in this exciting process, from selecting the type of coins you desire, locating and evaluating them, and then negotiating fair prices. Working together, we can restructure your current numismatic collection or portfolio. Our coin collaboration will be ongoing, and very well may reach into future generations of your family.
We will help you target the coins that make sense for the 21st century, employing a comprehensive, integrated research program that identifies trends in the rare coin market and shows the up-to-the-minute values of your collection. This approach will ensure the most effective and efficient use of the assets that you earmark for your rare coin purchases.
The most successful collectors have discovered that by devoting resources and energy on a limited number of types of rare coins, the overall performance of their portfolio can be dramatically enhanced. This strategy helps you to focus on getting the most desirable and highest quality numismatic treasures that you can realistically afford.
By way of cost averaging and selling off less desirable examples, we can enhance the value of the rare coins in your collection more effectively. There is a strong relationship between rarity, condition, popularity, and a good return on your investment. In other words, AUCM gets you "more bang for your buck"! A proven way to maximize the value of your coin collection is to upgrade, to purchase a more aesthetically pleasing coin, by subsidizing such purchases through the sale of the coin that is being replaced. The process of working together in creating the best possible collection for you is the primary focus of AUCM.
The AU Capital Management (AUCM) Team
Russell Augustin, President and CEO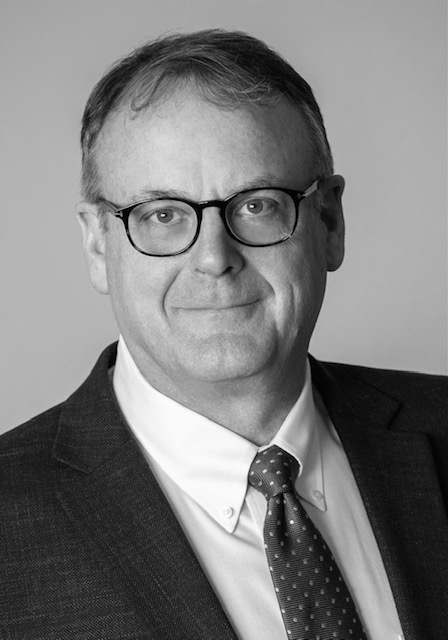 Russell began working as a professional numismatist in 1982. He attended both Ohio Wesleyan University and Harvard University. It was in 1985 that Russell saw the future of numismatics with the advent of the third-party certification services PCGS and NGC. Inspired by this new focus on accountability in professional numismatics, he founded NumisTech, a research firm with an emphasis on development of the PAR (Price Access and Retrieval) database of auction records for each and every U.S. coin. For several years, NumisTech published its U.S. Coin Auction Price Activity Report.
Augustin's wide range of numismatic experience includes being an appraiser for the federal government and a price consultant for both the Kidder Peabody Rare Coin Fund and the Boston-based advertising firm Hill Holiday for the U.S. Mint. He was Vice President and Director of Numismatics at New Orleans-based Blanchard and Company, followed b y the same responsibilities at Jefferson Coin & Bullion. Russell developed and built a retail numismatic business that he sold to Stanford Coin & Bullion in 2003. He has been a long-term advisor to Coin Trader, Inc.
It was in 2005 that Augustin established AU Capital Management (AUCM), LLC, in Florida, where he is currently owner and president. AUCM is a boutique-style wholesale and retail business with interests that stretch from 600 B.C. to the 19th century. The year 2016 saw AUCM begin a professional collaboration with Illinois-based RARCOA in order to expand its wholesale numismatic program, as well as to merge its retail offerings. However, AUCM continues to operate as a separate entity, but as a partner of RARCOA, we can offer you a massive numismatic inventory at extremely competitive prices. Additionally, we offer instant liquidity when you sell your prized numismatic assets.
An international leader in numismatic wholesale, RARCOA was acquired by the Milas family in 1972. They are best-known for selling large quantities of U.S. gold coins to dealers, brokers, and telemarketers. Russell is the Senior Numismatist at RARCOA, and in that role works with current customers and welcomes any and all new inquiries.
Russell's vast professional numismatic background makes him a knowledgeable expert in ancient Roman coinage, U.S. colonial coinage, U.S. type coins, and Pioneer and Fractional gold coins. Currently he is helping several people just like you create PCGS Registry Sets.
Other clients Russell works with are developing type sets or advanced sets of the Twelve Caesars' coins; California fractional gold; California, Oregon, Mormon, Colorado, Carolina, and Georgia pioneer gold; Carson City gold denomination sets; and Capped Bust half dollars. Augustin is among the most active retailers of mint state certified gold coins. Each and every day, you can find up to a thousand gold coins offered on the Collector's Corner section of our website. Russell oversees the publication of goldcoingraphs.com, which can be found on our website.
Russell has developed the #1 PCGS Registry Set of Bechtler gold coinage, in part by acquiring specimens from renowned Pioneer gold collector James Gray. Russell was the recipient of PCGS Registry Set Awards for Best Colonials, Private Issues, and Territorial Gold and Pattern Sets for the years 2008, 2009, 2010, 2011 and 2012, as well as the award for Best New Set in 2008.
Memberships

American Numismatic Association, Life Member #5804

Florida United Numismatists, Life Member

Central States Numismatic Society, Life Member #300

National Silver Dollar Roundtable, Life Member #120

Society of Private & Pioneer Numismatists

Liberty Seated Collectors Club

Society of U.S. Pattern Collectors
Chicago Coin Club, Member #1271

Affiliations

Professional Coin Grading Service (PCGS #3087)

Numismatic Guarantee Corporation (NGC #1824)

Paper Money Guarantee Corporation (PMG #4775)

PCGS Currency Grading Service (PCGS #905479)

American Numismatic Association Certification Service (ANACS)

Independent Coin Grading (ICG)
Eric Brothers, Marketing Manager
Eric Brothers has been a numismatic writer for over fifteen years, and overall his editorial non-fiction work has been published regularly for over 30 years in magazines, newspapers, journals, online, and in a non-fiction book on Nazi Germany. His professional writing also includes advertising and public relations. He was a marketing copywriter at Publishers Clearing House and Barnes & Noble Booksellers, among other companies and clients over the years. For several years, Brothers was advertising and public relations manager for a gold mine in Colombia, South America.
His work has been published in several numismatic publications, however the bulk of his writing has been published in The Numismatist. He has been a frequent contributor to that magazine since 2006. Primarily a feature writer, he has also written a one-year column, several editorials, and a number of shorter articles. Over the years, Brothers has won five numismatic writing awards from the American Numismatic Association and the Numismatic Literary Guild, including the 2016 First Place Heath Literary Award for his article, "The Brilliant and Corrupt Franklin Peale" (The Numismatist, October 2015).
Brothers is a polymath. In The Numismatist his writing includes history, biography, culture, numismatic art, coin and medal engraving, numismatic technology, economics, science, education, professional sports, theater, satire, and humor. In addition to U.S. numismatics, he has written on German, French, Irish, Romanian, Russian, and Holocaust numismatics. The topics he has covered include Alexander Hamilton, Morgan dollars, the coins of Augustus Saint-Gaudens, and the French Revolution. He is an advocate of developing college and university level programs that lead to a degree in Numismatics. To that end he wrote an editorial ("Higher Learning," The Numismatist, November 2015) and a "White Paper on Numismatic Education" for an ANA Governor in 2016.
Eric Brothers is a member of:
1) The American Numismatic Association
2) The Numismatic Literary Guild
3) The Palm Beach Coin Club